Jazz, Food, & More in Downtown Lee, MA in the beautiful Berkshire Hills
June 9-11, 2023
Featuring headline concerts, free al fresco jazz, a jazz brunch, and more. All in the beautiful western Massachusetts town of Lee, MA, the "Gateway to the Berkshires." Learn more or Get tickets.
Roberta Donnay and the Prohibition Mob Band
Friday, June 9, 7:30pm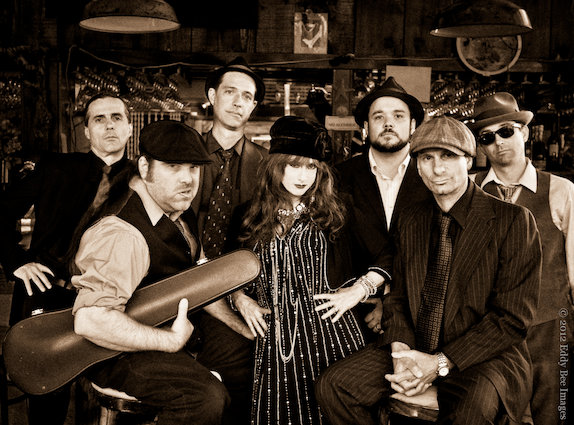 With her singularly enticing sound, few contemporary vocalists are as well suited to dustily vintage material as jazz-blues stylist Roberta Donnay.

–Jazz Times
The Berkshire Gateway Jazz Weekend kicks-off in grand style with a rare East Coast performance of Roberta Donnay and the Prohibition Mob Band.
Award-winning vocalist and songwriter Roberta Donnay is that rare species of musician who almost lives in another time, as she and her Prohibition Mob Band exist to revive the Jazz Age of America. Performing and recording for more than two decades, her music spans multiple genres, including writing for film and TV. As the leader of the Prohibition Mob Band, her repertoire runs the gamut of the jazz era, ranging from Louis Armstrong to Blossom Dearie, as well as her own original material.
The Prohibition Mob Band is a vintage jazz and swing band presenting 1920-1930s swing, blues, and roots music in the jazz tradition. The ensemble's mission is to explore, celebrate, and promote America's jazz roots by interpreting vintage material as well as contributing original works reminiscent of the Jazz Age. Roberta Donnay & the Prohibition Mob Band have been touring the U.S. since 2012. Their third CD, "My Heart Belongs To Satchmo," is devoted to the early music of Louis Armstrong, continuing the band's tradition of resurrecting both well-known and obscure vintage music. Previously, the group released "A Little Sugar" (2012) and "Bathtub Gin" (2015). "A Little Sugar" spent 9 weeks on the Jazz radio charts, and "Bathtub Gin" was named one of the Best Albums of 2015 by DownBeat Magazine.
Prior to forming the Prohibition Mob Band, she recorded with legendary producer Orrin Keepnews, and was a member of Dan Hicks & the Hot Licks. Her original composition "One World" was the official theme of the United Nations' 50th anniversary. It was performed for 188 delegates in 1994 and at the official celebrations in 1995. The song has been performed at several peace and international diplomacy convocations.
Roberta Donnay has a silky, clean voice that is a small marvel of geniality, rarely dipping into touchy-feely cuteness. She's drawn to material from the canon of American songs recorded between the two world wars. All the while, the well-groomed, jazz-inclined Prohibition Mob Band motors along spiritedly.

–DownBeat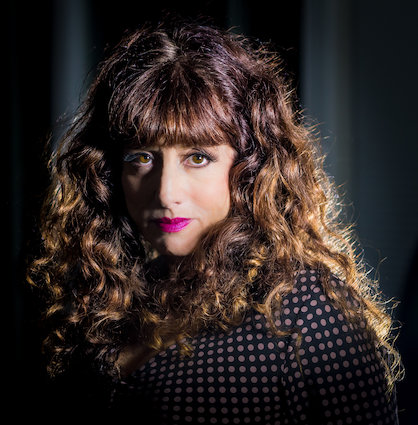 Alexis Cole with the Amherst Jazz Orchestra
Saturday, June 10, 7:30pm
Award-winning vocalist Alexis Cole may be the best-kept secret in jazz, a status that's certain to change as more people are discovering her for themselves. Indeed, a dozen albums into her career, she has become a sought after international performer. She's appeared with her trio, with whom she both plays piano and sings, and is a frequent guest with big bands and pops orchestras including the Boston Pops and the Detroit Symphony.
The year 2009 was a big one for Alexis, releasing her first albums on and going off to Basic Training to prepare for her new job as a jazz singer for the U.S. Army. During her seven years in the Army's Big Band, she shared the stage with ensembles as diverse as the New York Philharmonic and Kool and the Gang. She continued recording throughout her tour of duty, releasing a string of well-received albums.
Her more recent appearances have been at celebrated venues like The Carlyle, Carnegie Hall, Birdland, Jazz at Lincoln Center, and the Blue Note. She also contributed a guest turn on pianist Harold Mabern's star-studded album Afro Blue, alongside the likes of fellow guests Norah Jones, Gregory Porter, and Jane Monheit.
Alexis heads the Jazz Vocal program at two prestigious conservatories, SUNY Purchase College, and William Paterson University, where her students have been winners of the Sarah Vaughan Competition, the Ella Fitzgerald Competition and Downbeat Student Awards, among others. In 2020 she founded the online educational community JazzVoice.com, and cofounded the annual Vocal Jazz Summit in Virginia Beach.
Alexis' 2021 release "Sky Blossom" features big band arrangements written for her while serving in the Army as the vocalist for the West Point Band's Jazz Knights Big Band. That recording provides much of the music for her Berkshire Gateway performance with the Amherst Jazz Orchestra.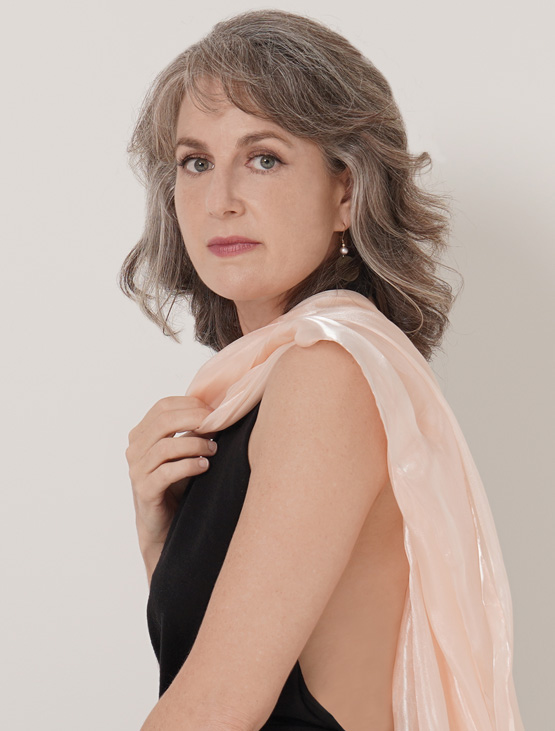 ---
The Amherst Jazz Orchestra is a professional big band whose mission is to explore and preserve the music of America's original art form. Formed in 1996 by trombonist, arranger and leader Dave Sporny, the AJO membership includes the finest jazz musicians in the northeast. The 17-piece ensemble has had distinguished guest conductors such as Gunther Schuller, Herb Pomeroy, David Berger and Andrew Homzey. The AJO was in residence at the Amherst College Duke Ellington Symposium. The music presented, from rare and historical big band works to some of the newest original music for contemporary jazz orchestra, makes the Amherst Jazz Orchestra a unique ensemble.
Equally comfortable in both classical and jazz traditions, Dave Sporny has appeared in concert halls throughout the world including Carnegie Hall, Lincoln Center, Kennedy Center, Tanglewood and Ravinia. More recently, as a member of the Silk Road Ensemble, he performed with Yo Yo Ma. He has also performed with The Tonight Show Orchestra, Tommy and Jimmy Dorsey Orchestras, Les Elgart, Dave Brubeck, Marian McPartland, Max Roach, Billy Taylor, Slide Hampton, and J.J. Johnson, to name a few. In 2004 the International Association for Jazz Education presented him with a Lifetime Achievement Award.